The Bavarian State Secretary for economic affairs Franz Josef Pschierer announced financial support for the expansion of furnished laboratory space in the entrepreneurship center for renewable resources (Biocubator). This enlargement guarantees a fast and rapid extension of our R&D capacities. The reconstruction measures will start contemporary and should be completed until July 2016.
We would like to thank the Bavarian Ministry of Economic Affairs and Media, Energy and Technology and all further people, which were actively involved in realizing this great financial support.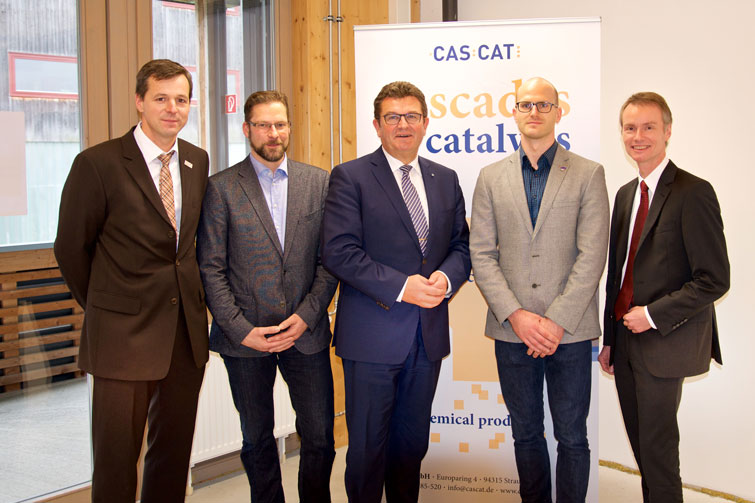 LTR: Stefan Niedermeier (Center Director), Jochen Schmid (CASCAT), State Secretary Franz Josef Pschierer (StMWi), André Pick (CASCAT), Dr. Manfred Wolter (StMWi).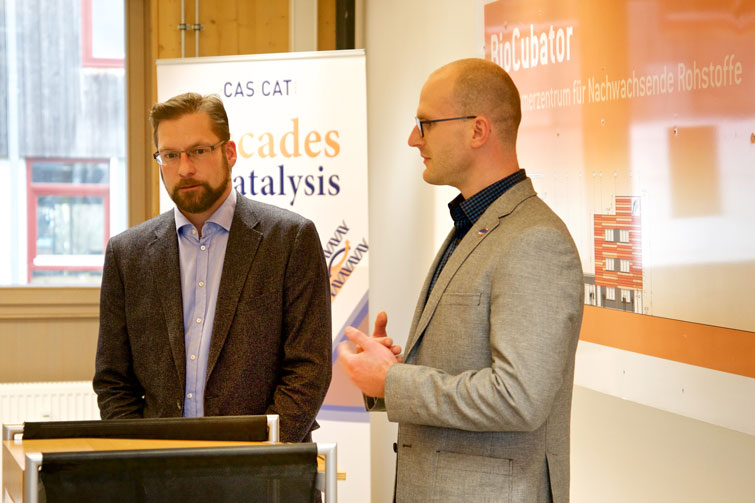 Jochen Schmid and André Pick talking about the business model of CASCAT